News from Japan with Wheelie Kids!
Two exhaust one for racing and the other for stock engine with 88 bore up kit.
->Wheelie Kids! Mini8 Series. Quiet exhaust made for 50 to 88cc engine, and on more the engine will not develop his full power.
Price: 295€ in Japan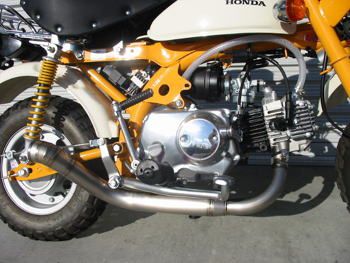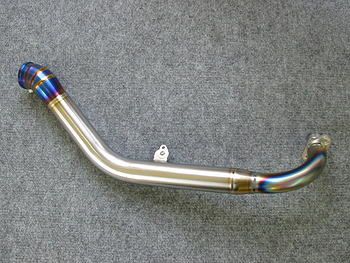 ->Wheelie Kids Twin Exhaust: one under the seat and the other on the right side of the bike. It's made of titanium, the noise is about 89dB.
You can also put it with a tail light for road legal motorcycle.
Price: 524€ in Japan.