Another well known Japanese brand for Monkey: Wheelie Kids!
They are making amazing parts for our minis in titanium!
Just to show you I picked up two parts in the catalog that represent how they are mastering titanium!
->a oil catch tank with a tools box made of titanium! It's a sick parts not really usefull but really amazing.
Amazing like the price: 256€ in Japan, in France you can have it for 419€ !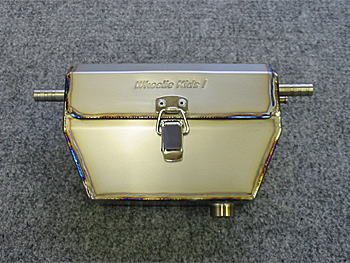 ->and a rear fender also made of titanium. More usefull and also still gorgeous!
Price: 83€ in Japan so not very expensive but I think in France it must be near 160-180€.