News from one of the bigest Japan Mini-moto brand:
->new racing inox exhaust: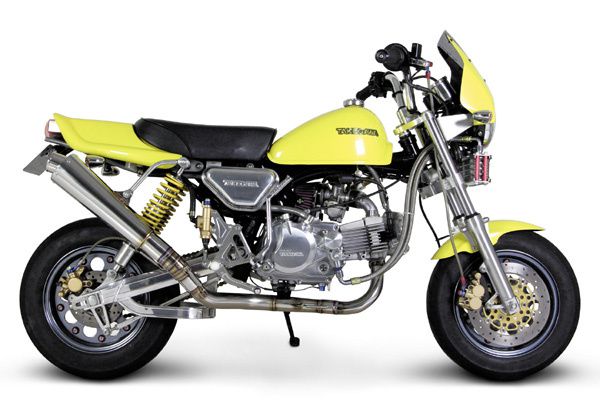 It fits nearly all engines and it costs 350€ in Japan.
->a new damper fork for the original mechanical fork, it significantly improves the efficiency of the mechanical fork: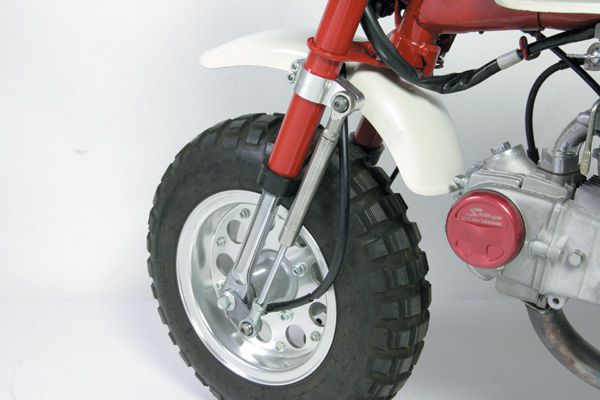 Price: 90€ in Japan
->and a new engine kit for furious tuners: the ultra short stroke SCUT 100cc.
Takegawa launch this new kit with a short stroke of 39mm !! and a piston bore of 57mm.
You have an ultra flat piston, and the cylinder has a patented coating called SCUT.
It's available in two models:
-one with a 2 valves head for 1350€ in Japan: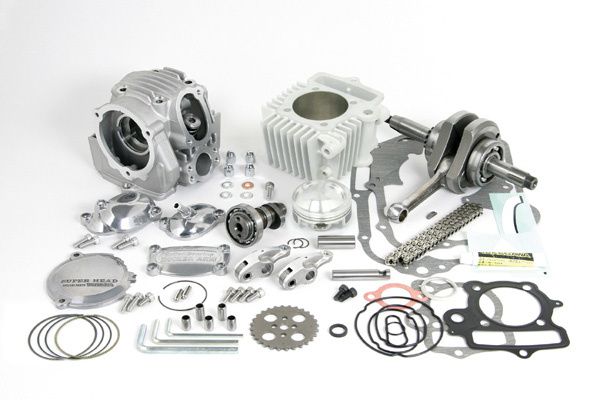 -and another with a 4 valves head for 2600€ in Japan: